---
Social media entered the scene very quickly and as such some people might still believe that it is a marketing tool that will quickly pass in interest or importance. To some businesses, social media marketing is a waste of time with no practical benefits, while others see the immense marketing value that it can bring to a business.
When carried out correctly, social media marketing has been proven to be incredibly profitable, bringing in more traffic to a website and turning visitors into leads. Provided you tailor each post with care and precision, you can truly experience its many benefits.
These include:
Improved Brand Recognition
Having a number of active social media platforms is a great opportunity to project your brand's voice and content. Having a solid social media presence therefore makes you familiar to current clients while increasing your accessibility to new clients. A new client who just happens to stumble upon your Twitter, Facebook or Instagram page (& take an interest in it), might feel more strongly affiliated with your brand which in turn could inspire them to invest in your brand.
Improved Brand Loyalty
Brands that are present on social media have also been proven to enjoy higher brand loyalty from their customers, as those customers are better connected to the brand on a more personal level. For instance, a brand that regularly posts a variety of content, from images of the office to inspiring videos and quotes, will be more likely to remain in the minds of current and potential clients which could easily evoke into a sale.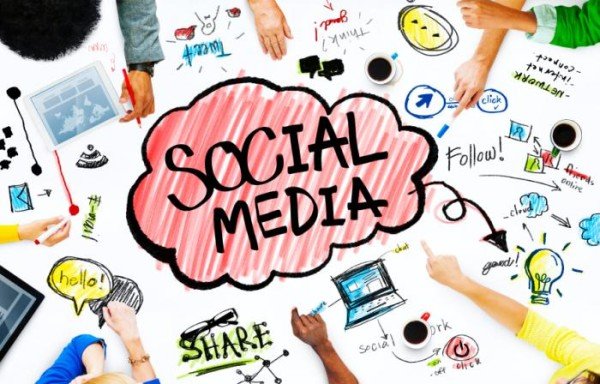 Better Conversion Opportunities
Everything you post on your media platforms, from images, links to blog posts and videos, is your chance to reach out to someone and inspire them to visit your website, which could ultimate lead to a conversion. Using social media is a great opportunity to encourage more conversions.
Higher Inbound Traffic
Every social platform you add to your current repertoire is another opportunity to increase inbound traffic to your site. Without having a social presence, your inbound traffic is restricted to those who are already familiar with your brand or those who are searching for keywords you already rank for. Alternatively, a social media presence allows you to reach out a different market segment and provide a fantastic opportunity for new people to visit your site.
Lower Marketing Costs
Social media marketing need not occupy a great deal of your time. Just one hour per day spent on crafting posts can bring you improved results, and this is not a lot to ask for something as powerful as social media!
As you can see, social marketing has the power to bring countless benefits to your business, including more customers, stronger traffic and higher conversions. Does your brand have a strong social media presence?
Need Advice on how to Start Social Media Marketing – Contact Us Now
Hi, Am Freelance Website Programmer, based in FCT Abuja, Nigeria. I had spent 7 years in the corporate world as a Website Designer/Developer, working both in the office and then working remotely from home. 7years ago I left the corporate world and transitioned to working solely from home as a freelance web programmer. And have done so many project online, and with my few years of experience, i have acquire lots of skills in website development. Am vast in most of the popular programming language. I provide a variety of website development services that include full website development through custom PHP programming and/or open source applications like self hosted WordPress, Joomla. I also provide services for website maintenance, debugging code problems, making mobile friendly websites, fixing and securing hacked websites and improving website speed. If you hire me, you can depend on me being available ongoing, as needed for years to come.
Recommended Posts
September 28, 2020
September 18, 2020
October 25, 2019
Maocular Tech Expert | Website Design Company in Abuja Nigeria on Instagram